Contributor
Hey guys!! I can't tell you how excited I am to be here, sharing a few projects I've put together with Peppermint's AWESOME digital supplies. I've got a lot to talk about so let's just […]
Contributor
Even as everyone gets into the mood for holiday season, I've been busy being a student teacher and adjusting to living overseas for the past month.
The plan has been to document my adventures on the […]
Contributor
You know what they say right? About us scrapbookers? We think about Christmas 6 months of the year. First you have the release of all the Christmas lines around September, then it's time to begin […]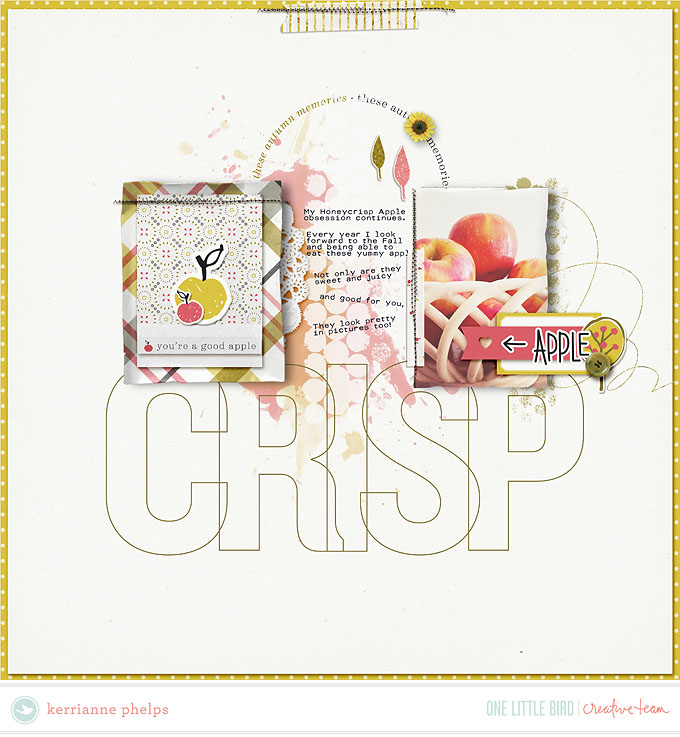 NEW | Honeycrisp
NEW | Honeycrisp Collection
I've updated the shop with three new products for the November BYOC. This time of year it seems as though pumpkins get all the attention, but the Honeycrisp collection of papers, elements and journaling cards is all about the apple! Perfect for recording autumn stories.