Contributor
Recently, I've been experimenting more with hybrid scrapbooking, where I include elements from the One Little Bird kits onto my photos before printing them out.
While I used to shy away from doing anything too digital, […]
Contributor
Hi One Little Bird fans!
I'm back to share another Project Life spread made with the Cheri journaling cards.
Initially, I wasn't sure how the bright colors would work with my photos. But in the end, they […]
Peppermint
I don't think I'm exaggerating at all when I say that this gallery of projects from the creative team has changed my entire outlook on life. The month of April, she has been every-so-busy (and just […]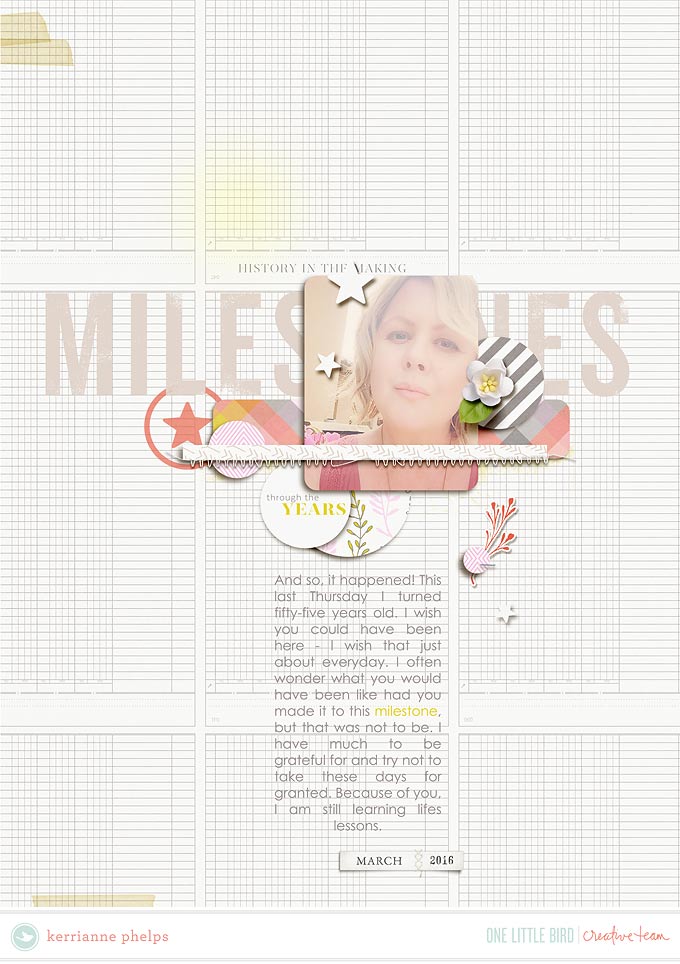 NEW | Milestone
NEW | Milestone
I've updated the shop with three new products for the April BYOC. With the new Milestone collection we're taking time to celebrate all the beautiful "firsts" in our life.