Contributor
Hello!  It's Donya here and well, I love pocket pages.  How about you?
My scrapbook style has evolved numerous times since I started using pocket pages/Project Life, but the simplicity and ease of using them remains […]
Contributor
Although my little guy is just turning 2, I've had this idea forever.  I wanted to make a PL style book for his first year, but in this case PL stands for Puppy Life.  The […]
Contributor
Hello. I'm Amie and I was thrilled to receive an invite to be the April guest at One Little Bird! I love the products so much and Peppermint is my idol! She is just a […]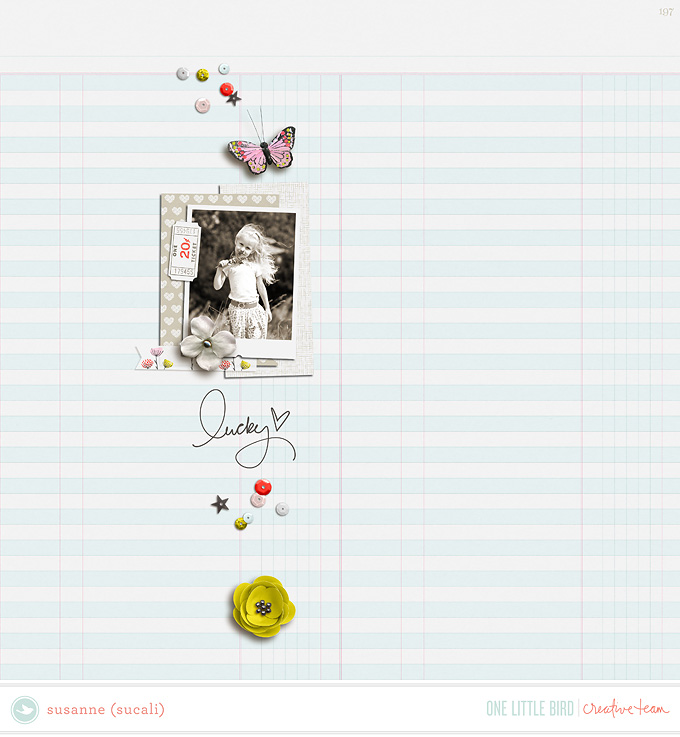 NEW | Serendipity
NEW | Serendipity Collection
I've updated the shop with three new products for the May BYOC. The Serendipity collection of papers, elements and journaling cards has such a bright and cheerful palette, perfect for documenting stories of love, happiness and good fortune.